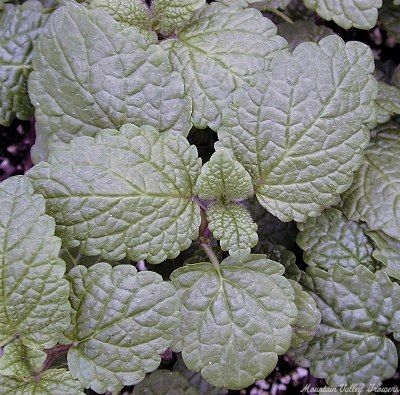 Anyone who hasn't heard of Lemon Balm is missing out on something truly extraordinary. Lemon Balm, a member of the mint family, is known for its remarkable properties and diverse uses. From soothing remedies to delightful additions in herb gardens, Lemon Balm has it all!
A Balm in Mint's Clothing
Lemon Balm, scientifically known as Melissa officinalis, holds a special place in the Lamiaceae family. Under the right conditions, Lemon Balm can spread its uplifting influence like most mints. However, its unruly behavior has caused it to be considered a potential nuisance in parts of the Northwest. To avoid an overwhelming Lemon Balm takeover, gardening experts suggest growing it in a spacious container.
Pruning for Perfection
For the best quality and taste, regular pruning during the growing season is essential. By keeping Lemon Balm in check, you not only enhance its flavor, but also prevent unwanted seeding and spreading. The seeds of Lemon Balm are abundant and highly viable, making containment an important consideration.
Harvest for Happiness
To capture Lemon Balm's delicate essence at its peak, harvesting for drying should ideally be done before flowering. Although the flavor diminishes slightly when dried, careful handling is crucial to avoid bruising the cuttings. Once harvested, ensure a dry environment to prevent any moisture-related issues that may cause the stems to rot.
Behind the Scenes
Lemon Balm may not be the most visually stunning herb, but its dark green foliage acts as an attractive ground cover. During flowering, the stems can reach a modest height of approximately 18 inches. While the flowers themselves may not be showstoppers, they serve as a magnet for the bees. Interestingly, the Greek ancients observed this affinity and referred to the plant as melisphylla or the bee plant. They recognized what we now know as Lemon Balm long before it became a household name.
The Lemon Mystery
Despite its name, Lemon Balm isn't renowned for its strong lemon flavor. Fresh Lemon Balm does possess a hint of lemon, but the intensity wanes after drying. Consequently, many recipes that incorporate Lemon Balm as an ingredient also call for the addition of lemon juice to enhance the citrus aspect.
Although its culinary potential may be limited, Lemon Balm still carries a unique fragrance, making it ideal for potpourri. In Penny Black's captivating book, The Book of Potpourri, she features Lemon Balm as one of the subtly scented herbs suitable for drying. Black includes it in her Lemon Mix and her Marigold, Lemon, and Mint Mix. Even she acknowledges that having Lemon Balm readily available is a bonus for experimental enthusiasts.
The Centuries-Old Secret
What makes Lemon Balm truly famous can be traced back centuries. Revered for its healing properties, Lemon Balm played a crucial role in the creation of a healthy cordial known as Eau de Carmes. This invigorating concoction was invented by the Carmelite Friars, who blended Lemon Balm leaves with lemons, other herbs like Angelica, and spices such as cloves. The mixture was then steeped in alcohol and became highly regarded for its effectiveness against stomach ailments. Today, Lemon Balm is still a key ingredient in the renowned liqueur Benedictine, used as an after-dinner digestive. It is also among the 130 herbs in the medicinal tonic, Chartreuse.
In her book Herbal Healing for Women, Rosemary Gladstar extols the virtues of Lemon Balm and Chamomile tea as the perfect way to unwind after a demanding day. Gladstar also suggests these herbal remedies for ailments such as headaches, depression, and insomnia. For expectant mothers, Lemon Balm is a non-toxic tea option for allergy relief.
Unlock the Magic of Lemon Balm
Lemon Balm's versatility makes it a wonderful addition to any garden. That's why it's included in our sought-after Zone 5-11 Fragrant Herb Garden Six Pack. These resilient plants are available in plug trays, offering a cost-effective way to transform your space. Each cell measures approximately 3/4 by an inch, providing plenty of room for growth. Check out Ames Farm Center to see if Lemon Balm plug trays are currently available.
Lemon Balm is truly a marvel of nature. Its aromatic allure, healing history, and diverse applications make it a beloved companion for both gardeners and herbal enthusiasts alike. Embrace the wonders of Lemon Balm and discover the endless possibilities it holds.