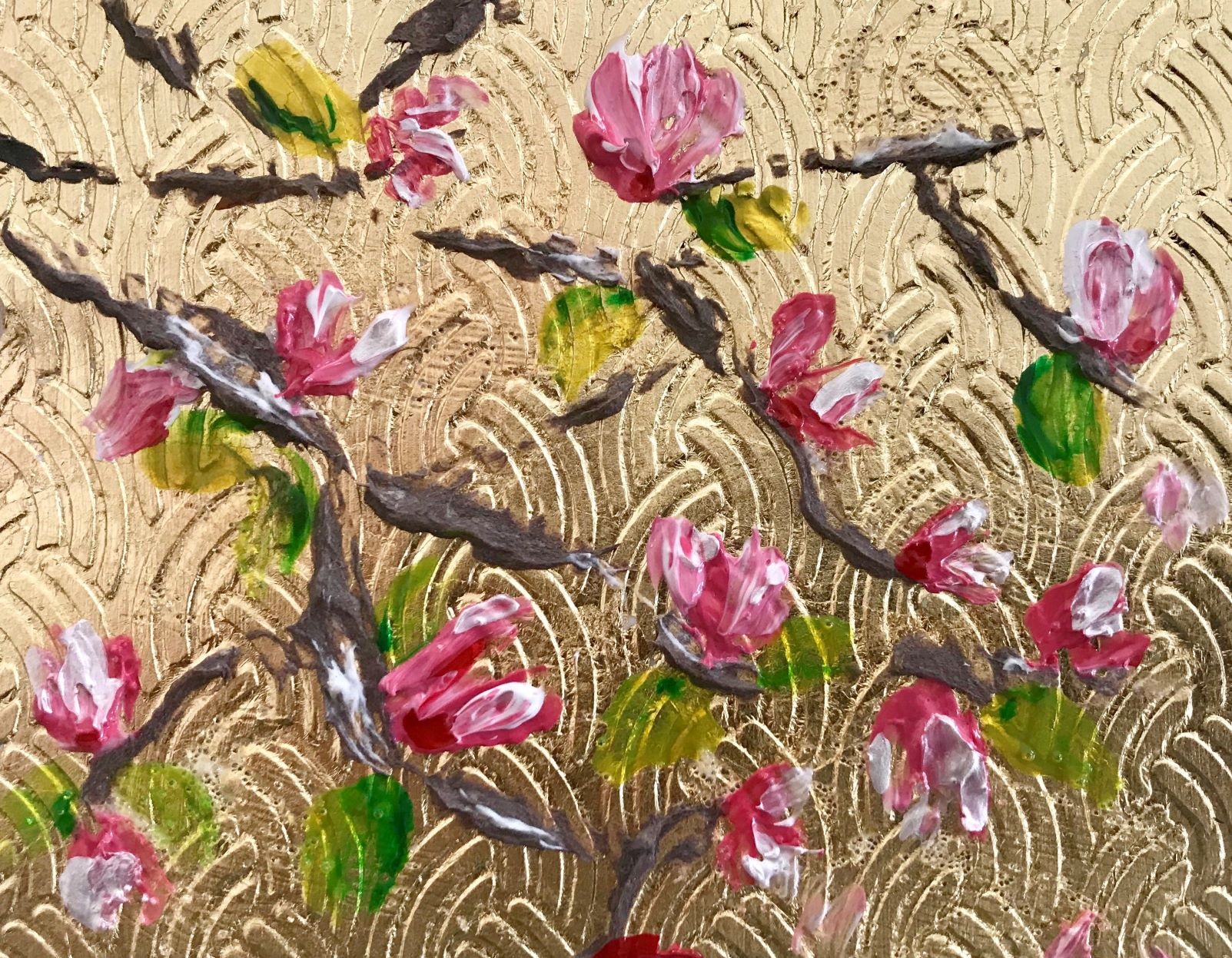 Image 1: Imitation leaf, coated with Gloss MSA Varnish w/UVLS, and painted with Fluid Acrylics.
Imagine a painting that shimmers and radiates with a captivating glow, catching the viewer's eye from every angle. The secret lies in the elegant and timeless technique of painting on gold leaf. Gold leaf adds an exquisite contrast in sheen and reflectance to acrylic paintings, elevating them to a whole new level of visual appeal. But, is it possible to paint on top of gold leaf with acrylics? And should the gold leaf be sealed before painting? Let's unravel the artistry behind this technique.
Genuine Gold and Imitations: A World of Possibilities
Genuine 24k gold, consisting solely of the precious metal itself, does not tarnish. Therefore, it can be painted over directly with acrylics. However, gold of lesser karats, which incorporates base metals like copper and silver, may tarnish over time. To protect these gold leafs from tarnishing, a clear coating is recommended.
Imitation gold leaf, on the other hand, offers a cost-effective alternative to genuine gold. It is made of copper-zinc alloys, carefully formulated to mimic the appearance of genuine gold leaf. These imitation leafs, also known as 'Dutch,' 'Composite,' or 'Schlag' leafs, come in booklets packaged between silk papers or as transfer leafs pressed onto specially treated tissue paper. Unlike genuine gold leaf, imitation leafs are noticeably thicker, making them easier to handle and less prone to tearing.
Acrylics and the Battle Against Tarnishing
One of the advantages of using genuine high-karat gold leaf is its resistance to tarnishing. However, imitation gold leaf is highly susceptible to tarnishing. Exposure to ammonia, which can be found in many acrylic paints and mediums, accelerates the tarnishing process, resulting in unsightly spots and discoloration on the leaf.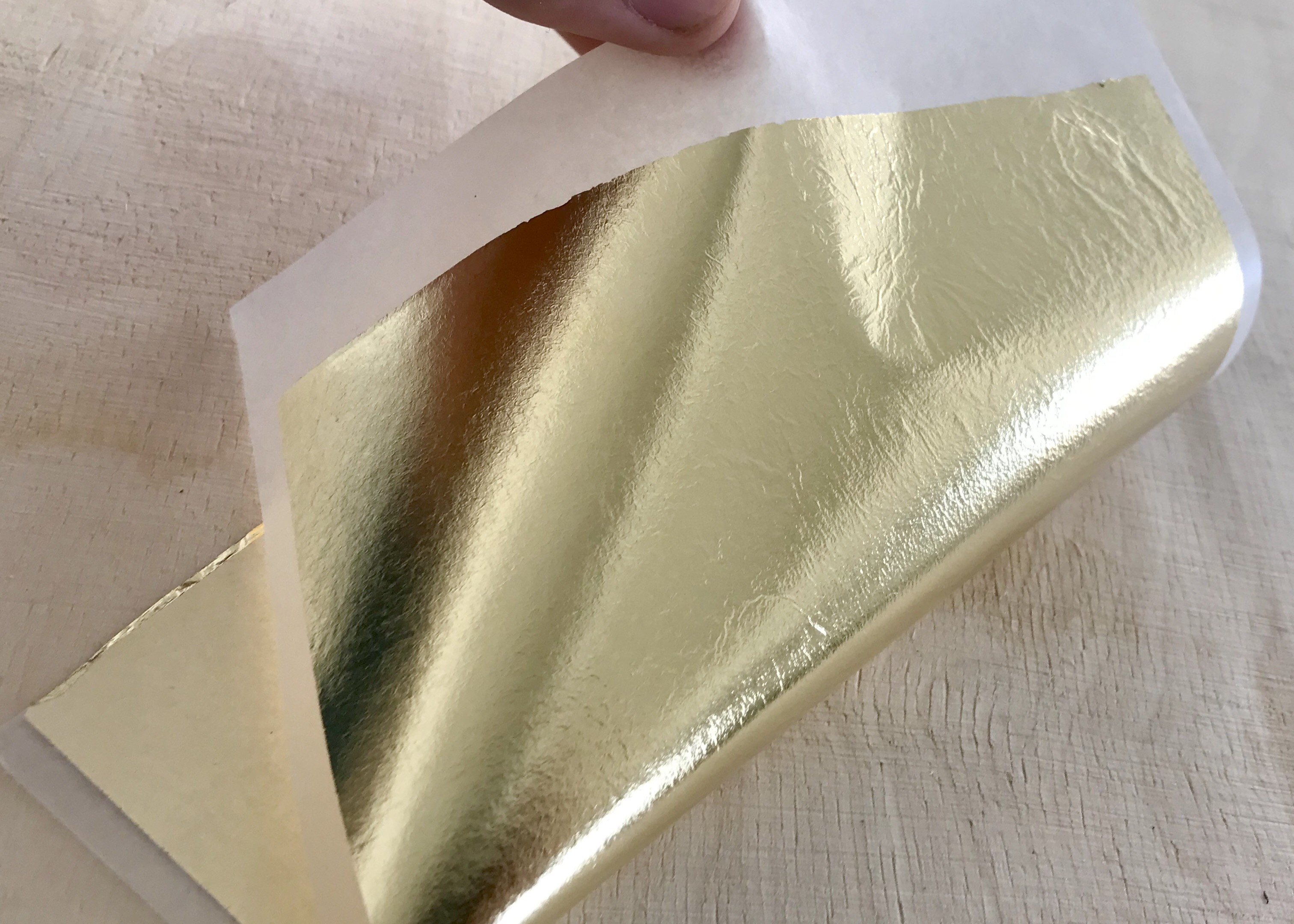 Image 3: A drop of tap water directly on imitation leaf became visible after 1 day.
To prevent the deterioration of imitation leaf, it is crucial to apply protective coatings. We recommend using diluted MSA Varnish Gloss or multiple spray coats of Archival Varnish Gloss to create an even glossy surface. These coatings act as a barrier, shielding the leaf from contact with ammonia and moisture. However, it's important to remember that acrylics are porous, and while these coatings slow down the tarnishing process, they cannot guarantee its prevention.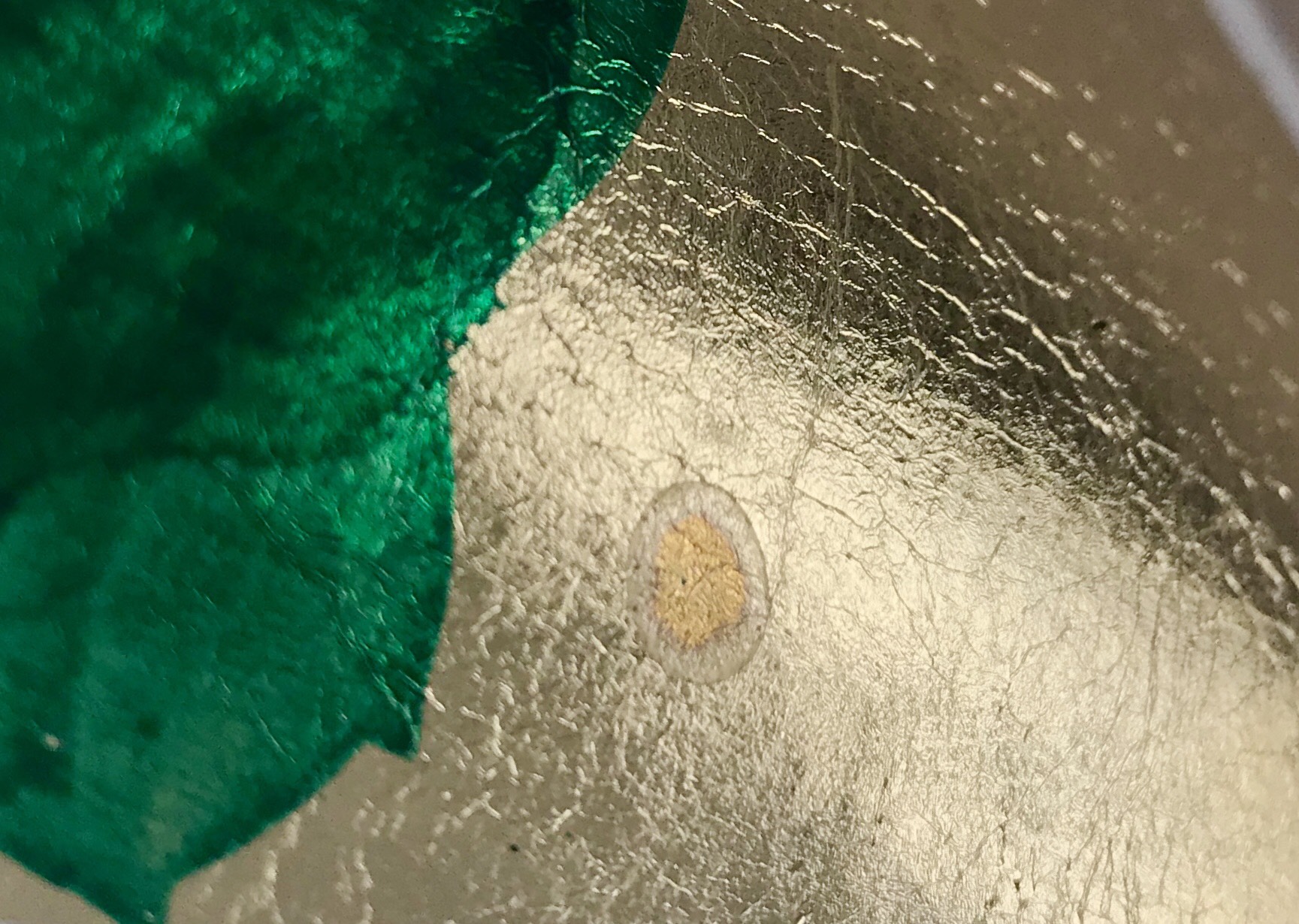 Image 5: MSA Varnish Gloss applied to imitation leaf, left to dry for one day and then painted with Fluid Phthalo Green. This sample was exposed to elevated temperatures and humidity to test for resistance to tarnishing. After one week, the color of the imitation leaf is still bright and spotless.
Unlock Your Creativity: Tips and Tricks
Now that you've embarked on the journey of painting on gold leaf, here are some helpful tips to ensure a successful and breathtaking result:
Consult specialized gilding suppliers for suitable sealers that best complement their specific products.
Allow the underlying paint layers to thoroughly dry before applying gold leaf, ensuring the evaporation of all volatiles.
Regulate humidity levels during the application of imitation leaf, as high humidity accelerates oxidation.
Apply acrylic-based gold sizes thinly, following the instructions provided by the size manufacturer.
Avoid touching the imitation leaf with bare fingers, as fingerprints can continue to oxidize even beneath a protective coating. Use transfer leafs or wear cotton or latex gloves to handle the leaf.
Apply a clear protective coating on the same day to safeguard your masterpiece.
Ames Farm Center: Your One-Stop Destination for Gold Leaf Materials
Ready to explore the captivating world of painting on gold leaf? Look no further than Ames Farm Center. With a wide range of gold leaf materials, including genuine and imitation leafs, Ames Farm Center has everything you need to embark on your golden artistic journey. Discover their exquisite collection at Ames Farm Center.
In conclusion, painting on gold leaf with acrylics opens up a realm of artistic possibilities. By understanding the unique properties of genuine and imitation gold leaf and employing the right protective measures, you can create awe-inspiring masterpieces that captivate the eye and stand the test of time. So, grab your brushes, embrace the lustrous allure of gold leaf, and unleash your creativity like never before.