Plants are incredible in their diversity, often surprising us with their unique and captivating appearances. One particular phenomenon that piques our curiosity is when we come across tall stalks resembling corn plants. However, it's important to note that not all tall stalks are necessarily corn. In fact, nature has bestowed us with an array of other plants that exhibit similar characteristics. Let's explore ten fascinating plants that bear an uncanny resemblance to corn stalks.
1. Corn Plant

The aptly named corn plant is one of the most common plants mistaken for corn stalks. Its slender leaves gracefully arch over the stem, reminiscent of the long leaves found on mature corn plants. It is a popular household plant in the US and Europe, reaching heights of 1.2 to 1.8 meters when fully mature. While young corn and corn plants may appear similar, as the corn plant ages, it develops a bamboo-like stem and does not produce tassel-like flowers or cobs at any stage of its maturity.
2. Johnson Grass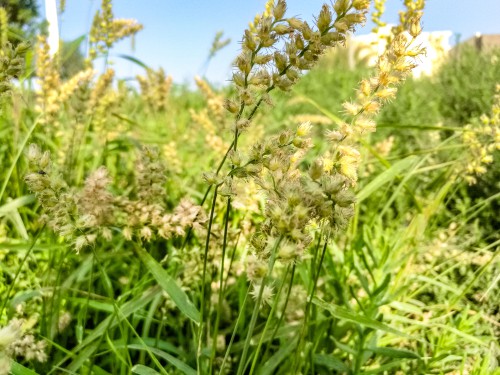 Considered a weed in the United States, Johnson grass has a remarkable ability to thrive in diverse environments. This grass can grow quite tall, reaching heights of 1.8 to 2.1 meters, resembling corn seedlings at an early stage. Distinguishing Johnson grass from corn stalks is relatively simple by examining the roots, which have red-brown or black seeds, unlike corn. Another distinguishing feature is the off-white vein that runs down the center of the leaves, gradually fading as it reaches the leaf's base.
3. Sorghum Crop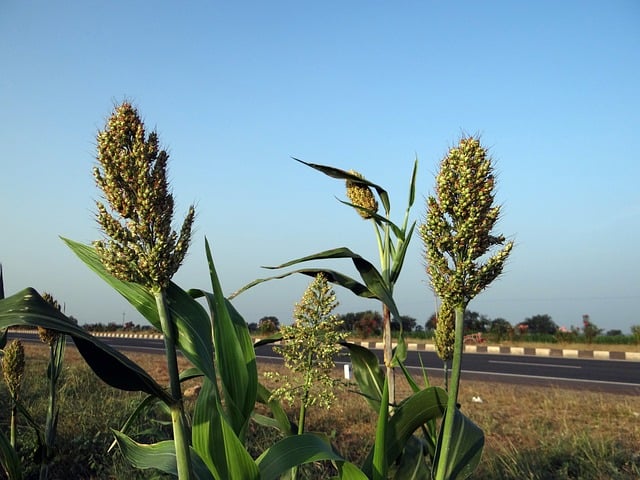 Growing predominantly in the Southern and Midwestern United States, sorghum crops share a leafy appearance with corn stalks. These crops are closely related to corn since they belong to the same grass family. Sweet sorghum, prized for its high sugar content, is cultivated to produce syrups. Additionally, gray and sore gum or Milo, less sweet but ideal for livestock feed, are also variants of sorghum. Though sorghum can grow tall, ranging from 1.5 to 3 meters, it differs from corn with its narrower stems and less lush leaves. The primary distinction lies in the flowers; sorghum's large tassels adorn the stem's top, unlike corn's cobs.
4. Giant Reed

Giant reeds are among the tallest grasses, reaching a towering height of approximately 6 feet. With their strong, hollow stems and drooping leaves, they bear a striking resemblance to corn stalks. Unlike other plants on this list, giant reed does not belong to the grass family but is classified as a cane. It thrives in wetlands rather than the dry conditions preferred by corn. In late summer, you'll witness the blooming of giant reed, adorned with long purple-silver plumes.
5. Quack Grass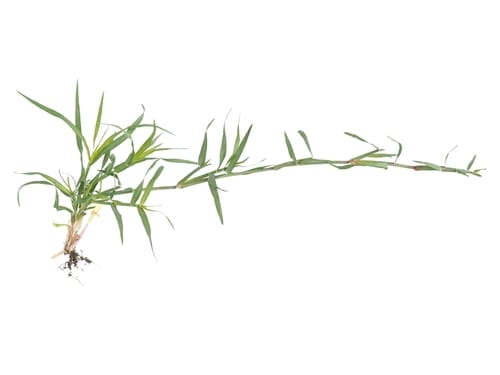 Quackgrass, also known as couch grass, is a rapid-growing grass that persists and flourishes in various environments. Often considered a weed, it shares remarkable similarities with young corn, primarily due to its flat drooping leaves. To differentiate quack grass from corn, observe the texture of the leaves. Quack grass has a waxy or hairy underside, whereas corn leaves are smooth. Moreover, quack grass forms clumps and possesses long white roots, enabling it to spread, unlike corn.
6. Giant Miscanthus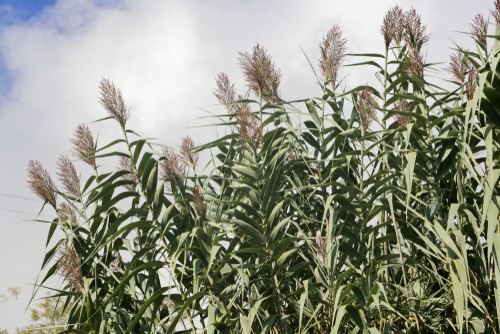 Giant miscanthus, a hybrid of two wild species, is commonly cultivated as a biofuel crop. This tall grass can grow from 3 to 4 meters in a single season, making it a highly successful perennial. Its drooping leaves and slender stem bear a resemblance to corn, albeit with a woody stem and elongated, delicate leaves. Given its widespread cultivation in farmers' fields, it's understandable why some mistake it for corn.
7. Pearl Millet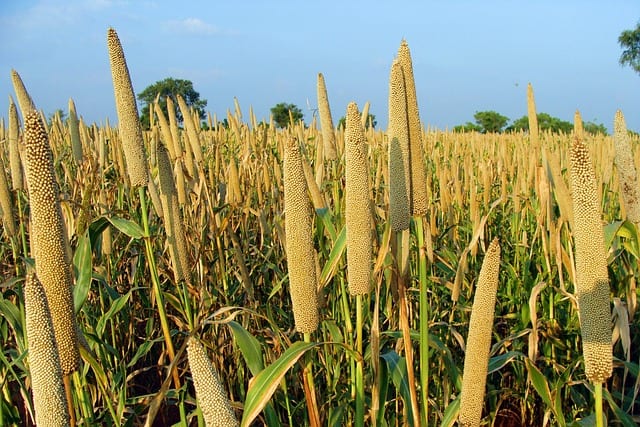 Pearl millet, a wild plant popular for hay or animal feed, thrives even in drought conditions, making it an excellent choice for areas with minimal rainfall. This grass can grow to heights ranging from 1.5 to 3 meters. In late summer, it flowers with long spikes at the top of its stems, bearing a striking resemblance to corn cobs with their golden color and bud-filled pods. Unlike corn, pearl millet grows in clumps of stalks originating from a central plant, setting it apart visually.
8. Crabgrass

Often mistaken for corn seedlings, crabgrass is another invasive grass species characterized by its low growth habit and long, drooping leaves. Considered a weed due to its rapid proliferation, it can quickly take over an area. The primary distinguishing feature that sets crabgrass apart from corn is its multiple stems emerging from a single plant—an attribute that corn does not possess.
9. Great Millet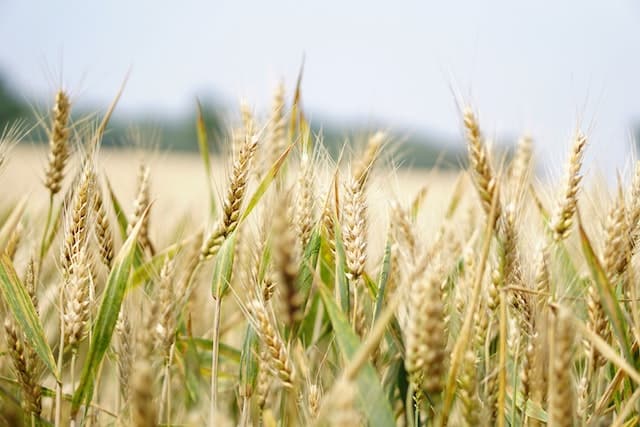 Great millet shares several similarities with corn, to the extent that it is also known as broomcorn. Its stiff stems bear seeds at the end of each stem, which are harvested and dried to create broom bristles and brushes. Unlike corn, it features multiple stems per plant, and its seeds are more feathered than a corn cob.
10. Arundo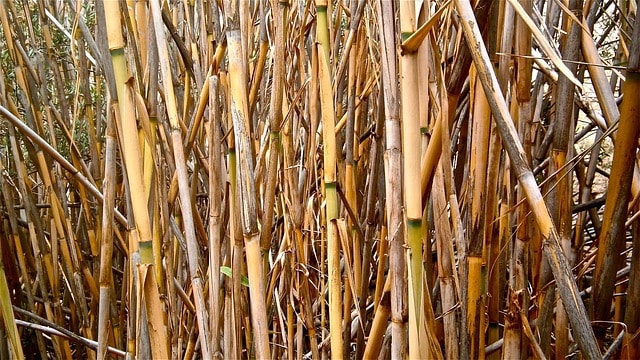 Arundo, another grass species, is considered a weed in Europe. Its bamboo-like stems and drooping leaves closely resemble corn. Given the right growing conditions, arundo can reach impressive heights. It tends to grow in clumps, distinguishing it from the rows typically associated with corn. Moreover, its feather-like seeds differ from the cobs found on corn plants.
Summary
Many plants bear a striking resemblance to corn stalks, particularly young corn seedlings. While some of these species are invasive grasses that farmers try to avoid near their corn fields, others are intentionally cultivated for specific purposes such as making syrups or feeding animals.
Frequently Asked Questions
An Ames Farm Center is a great place to explore all kinds of plants, including those that resemble corn stalks. You can find more gardening tips and inspiration at the Ames Farm Center website.