Are you tired of store-bought seasonings that just don't hit the mark? If you want to add a burst of flavor to your pork and poultry dishes, why not create your own homemade spice blend? With a simple formula and a few everyday spices, you can make a versatile all-purpose seasoning that will elevate your cooking to new heights. Whether you're cooking in the oven, on the grill, or in a smoker, this rub will bring out the best in your meats.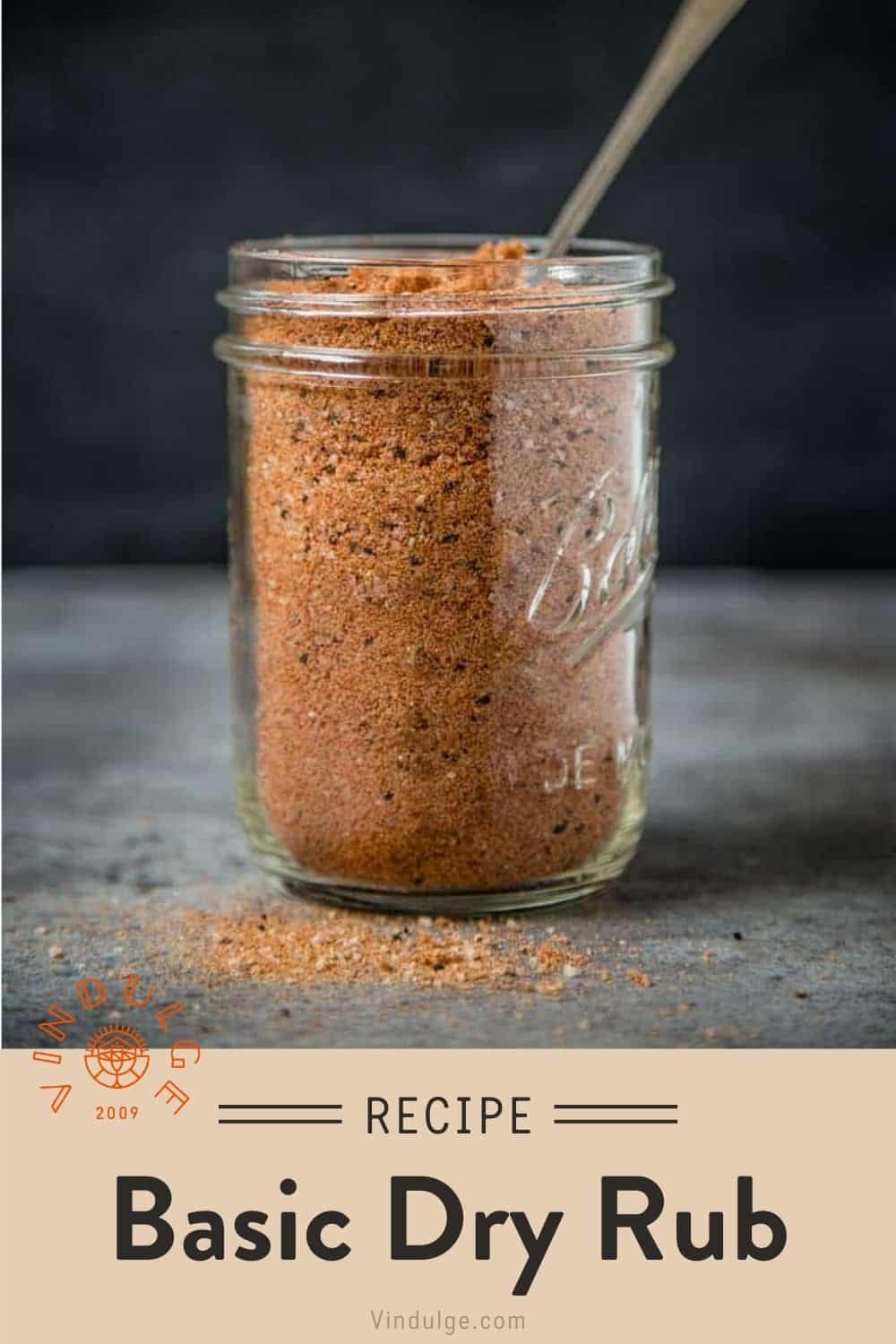 What is an All-Purpose Seasoning?
An all-purpose seasoning is a blend of dried ingredients that enhances the flavor of meat and other proteins. While the seasoning may not deeply penetrate the meat, it adds a dimension of flavor to create a truly delicious dish. The key to a great all-purpose seasoning lies in three aspects: sweetness, savory notes, and spice.
Crafting the Perfect Blend
Creating your own all-purpose seasoning is as easy as combining a few essential spices. The goal is to strike a balance between sweet and savory flavors, with a touch of spice. Here are the ingredients you'll need:
Brown Sugar
Chili Powder
Kosher Salt
Paprika
Coarse Black Pepper
Combine these spices in a small bowl according to the recipe card for precise measurements.
The Formula for Success
When making a homemade dry rub or all-purpose spice blend, consider using a simple recipe format: one part sugar to one part other spices. Start with a combination of kosher salt and chili powder, then feel free to experiment with other spices to suit your taste. For example:
½ cup brown sugar
½ cup other spices (salt, cayenne, dried mustard, smoked paprika, chili powder, etc.)
If you're seasoning beef, you may want to skip the sweet element and focus on savory flavors. A simple blend of kosher salt, coarse black pepper, and granulated garlic works wonders. However, the choice of flavors is entirely up to you.
Balancing Sweetness and Savory
The sweet element in a dry rub is crucial for low and slow cooking. Sugar, such as brown sugar or cane sugar, helps create a caramelized crust on the meat's exterior, adding depth and complexity to the flavor. The savory flavors, like salt, garlic powder, and onion powder, balance out the sweetness. While sugar is fantastic for pork and chicken cooked at low temperatures, it's best to avoid using sugar in high-heat roasts or grilling.
Adding a Touch of Spice
If you're feeling adventurous, why not add a bit of heat to your rub? Freshly ground pepper is a simple way to introduce some spice. You can also experiment with flavors like cayenne pepper, red pepper flakes, or dried chipotle for an extra kick. However, it's essential to add heat according to your preference, as not everyone enjoys a spicy flavor.
Applying the Rub
To ensure that the dry rub sticks to your meat, start by coating it with olive oil or another simple liquid. Then, apply the seasoning generously before cooking. Ideally, let the rub sit on the meat for a few hours to allow the flavors to meld. However, even if you're short on time, applying the rub just before cooking will still enhance the taste. When using a dry rub with sugar, be mindful of the amount of direct heat you use to avoid any unpleasant flavors. A light coating that allows the marbling of the meat to show through is ideal.
Storage Tips
To keep your all-purpose seasoning fresh, store it in an airtight container or a sealed jar in a cool, dry place. We recommend using mason jars of various sizes, as any moisture or sugar in the herbs can cause clumping. When properly stored, your homemade rub will stay flavorful for up to six months.
Get Creative with Your Creations
This basic homemade dry rub is excellent for pork and chicken. However, you can use it as a base and customize it to suit your taste. Sprinkle it over salads, potato chips, or French fries for a burst of flavor. Here are some recipes that pair perfectly with this all-purpose seasoning blend:
Easy Smoked Pork Shoulder
Whole Smoked Chicken
3 2 1 Ribs
Explore More Seasonings
If you're looking to expand your seasoning collection, check out our full range of favorite seasonings and rubs for grilling and barbecue:
Ultimate Dry Rub
Savory Cajun Seasoning
Blackening Seasoning
Seafood Seasoning
Jerk Seasoning
Chicken Seasoning
Easy Beef Seasoning
Coffee Rub for Beef
Create Culinary Magic
Now that you have the recipe for a fantastic all-purpose seasoning, it's time to unleash your creativity in the kitchen. Experiment with different flavors, find your perfect balance of sweetness, savory notes, and spice, and watch as your dishes come to life. Remember, cooking is an art, and with your homemade rub, you're the chef creating culinary magic.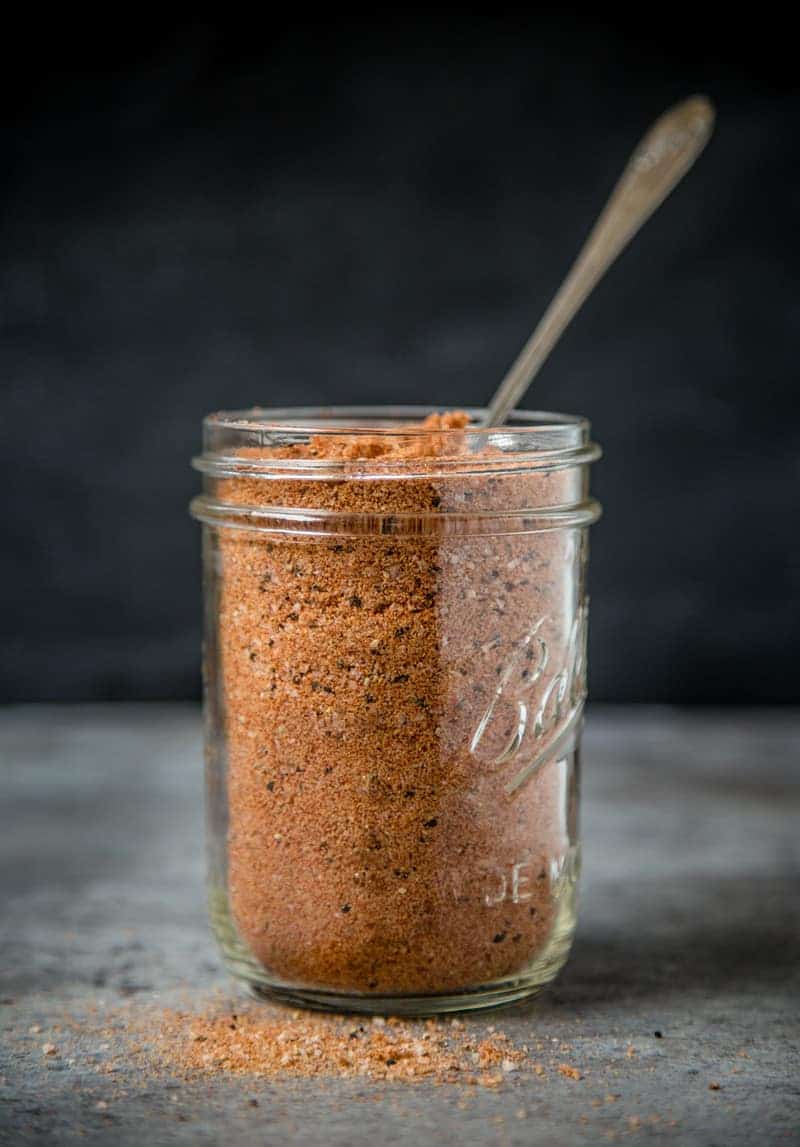 If you enjoyed this recipe, please consider giving it a star review. If you share your creations on Instagram, use the hashtag #vindulge. We love seeing our recipes come to life in your kitchen.
This post may contain affiliate links. By clicking on the link and making a purchase, we may receive a small commission. We only partner with brands we know, love, and use, and your support helps keep our blog going!